Start Construction Off Right with Excavation Services for Pekin IL
While the term "breaking ground" has evolved over the years to mean "begin a project," that meaning is quite literal in the world of construction. Before your project can begin, earth must be moved, flattened or dug up, so a structure can stand on stable ground. And when in need of such excavation services for Pekin IL, locals count on Hoerr's Blacktop & Sealcoating for assistance.
What Can Excavation Services Provide?
Excavation work is more than "moving earth." A construction site must be strategically prepared to make the placement of structures, utilities, pavement and other features as straightforward as possible. As such, excavation serves to meet several particular needs:
Stable Ground – The land you build on isn't guaranteed to be "ready" for construction. Dips, holes and patches in the earth might be too soft or uneven to erect a structure safely. So, to properly prepare a construction site, excavation works to flatten, level and stabilize the earth. With enough space cleared to install a concrete base, construction can begin fully.
Pipes and Other Utilities – Excavation becomes necessary to place new pipes and electric lines or repair old utilities. Our team understands the depth requirements for piping and can carefully dig out the area for tanks, utility lines, plumbing, etc. Conversely, we can carefully dig up old lines and pipes so other specialists can fix them.
Cleanup – Depending on the scenario, specific environmental issues can lead to the contamination of the earth. If such is the case, our excavation services can provide cleanup. We can remove defunct structures, leaking underground tanks, and contaminated earth from your property. In doing so, we clear space to continue construction and remove toxic contaminants from your site.
How Else Can We Help?
If you need more than excavation services for Pekin IL, Hoerr's Blacktop & Sealcoating has you covered. As our name implies, we are experts in blacktops, asphalt, concrete and more! As such, we can assist homeowners, businesses and municipalities alike with services such as: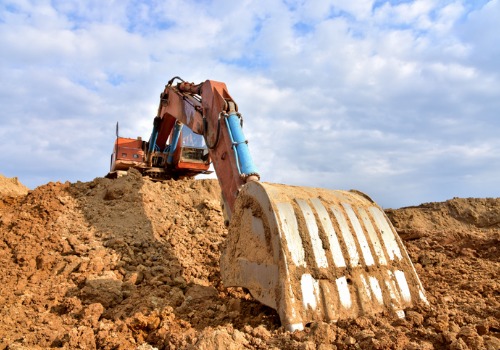 Contact Us
When it's time to start construction on your next project, ensure your site is ready with expert excavation services for Pekin IL provided by Hoerr's Blacktop & Sealcoating. To learn more about our services, contact us today at 309-300-3736. Also, we are located at 7917 N Kickapoo-Edwards Rd, Edwards, IL 61528.